By Cole Forsman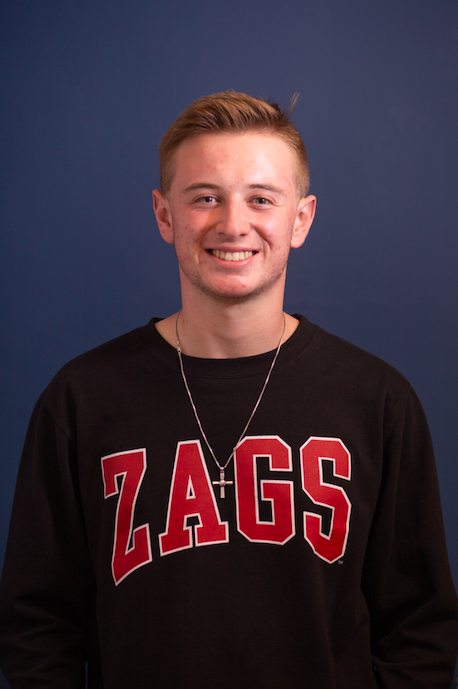 One of the greatest parts about being a journalist is the total immersion into a person's life or event and sharing the experiences to a larger audience. The access to so many amazing life stories and monumental events within the Gonzaga University community has been an honor to cover. Whether it was learning about the time Drew Timme saved a family from a burning house or listening to the student section perform "Zombie Nation" every men's basketball home game, there's just nothing like being a sports writer at the Gonzaga Bulletin.
These experiences, along with covering other sports, aren't completely lost but in the meantime there has been an adjustment period to no sports on campus. It's been a time where everyone on the staff has showcased their creativity and adaptiveness to a truly unprecedented set of circumstances. I've written and covered topics that have been enjoyable to learn about as well as broaden my horizons as a journalist. Whether it was learning about local golf courses or sharing insights and tips about fantasy football, my interests have grown considerably over the course of the semester.
Because when I first started writing for the Gonzaga Bulletin, I had one topic in mind: men's basketball. I had other interests as well, such as covering other sports and writing feature stories, but I wanted to devote as much time as possible covering one of the best college basketball teams in the nation. As an aspiring sports writer, the opportunity was too great to pass up on.
But looking back now, as I continue to cover other aspects of GU sports, I realized my passion for basketball prevented me from exploring other avenues of writing. Instead of learning about all of the other fascinating events happening on campus, I was too engaged with a single sport.
This semester has changed that for the better, as I've developed a more open mindset in wake of there being no live sports.
By Samantha Dimaio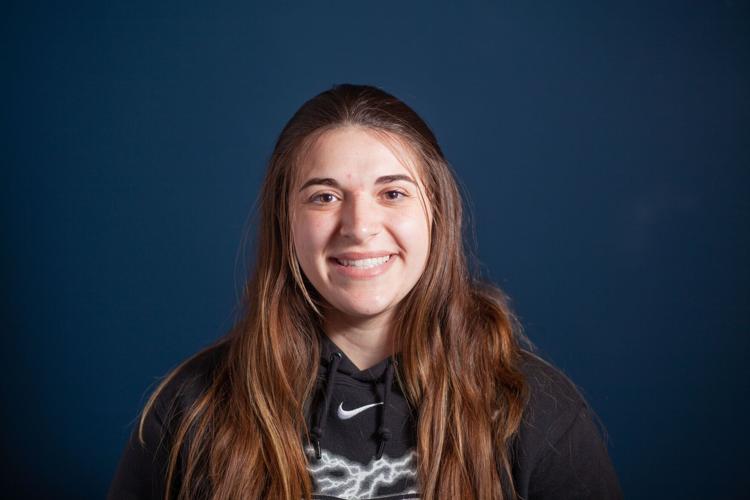 I only started writing for the Gonzaga Bulletin sophomore year when one of my friends convinced me that I would be great at it. When I first started, I didn't think I would fall into the sports section with such ease, but a feature I wrote on Jill Townsend, then sophomore forward on the women's basketball team, is what inspired my love for writing sports.
Like many other journalists, my favorite part of the process is talking with such unique and successful people whose stories I get to retell. Features are the best way to do that and thanks to COVID-19, features are the majority of what I write now. Unfortunately, it is not the same because interviews are completed over the phone or through Zoom, so the in-person connection is replaced with awkward glitches and connectivity issues. However, the content of the conversations is always intriguing, and in the end, I still get to be a part of sharing that person's life story.
Though we still have the ability to write features, COVID-19 took away the possibility for event coverage. The last event I covered before the country shut down in March was the West Coast Conference in Las Vegas, Nevada. It was a once-in-a-lifetime experience, which encouraged my passion for sports writing even more. I left the weekend excited to cover more basketball games the next year, but then the NCAA tournament was cancelled, and you know the rest.
Besides basketball games, my favorite sporting events to cover before COVID-19 were soccer games. I played soccer my whole life and writing about other people's success in the sport brought back fond memories of my childhood. Though I no longer play competitively, there is nothing quite like watching others play in the crisp fall weather as I sit on the cold bench with a peppermint hot chocolate warming my hands.
I also enjoyed keeping tabs on the tennis, cross country and rowing teams. Though their events were more difficult to attend, writing features on the athletes and previews on the upcoming seasons was always fascinating. These are sports that I never thought I would be so interested in, but GU's teams have proved me wrong. 
So much has changed since COVID-19 blasted its way through our lives. There may not be any sporting events to cover for the time being, but as long as I am talking with interesting, dedicated and successful athletes and helping to tell their stories, I can't complain about the circumstances.