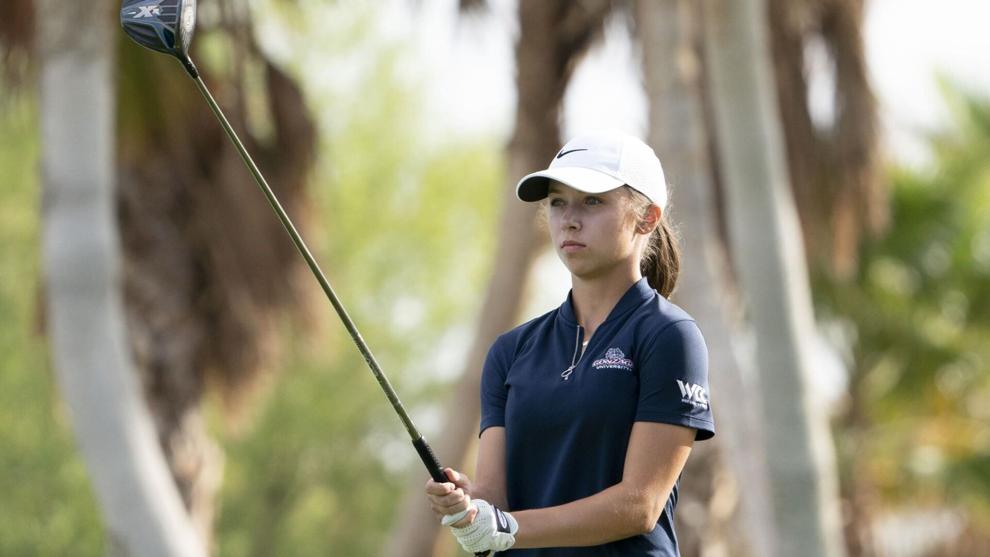 With the 2021-2022 college golf season underway, expectations are remarkably different for Gonzaga University's men's and women's teams. 
The men's team struggled to find its footing in the 2020-21 season. The group finished in the bottom three at all but one tournament, and to cap off an already disappointing season, COVID-19 protocols prevented the team from playing during the third and final day of the West Coast Conference (WCC) Championships. 
"Last year was tough," said junior golfer Zach Stocker. "Pretty much our whole team was struggling and then right as we were getting into form at our [conference] championship tournament, we got COVID and had to stop."
The women's team, on the other hand, is coming off an outstanding season — winning the program's first-ever WCC Championship. And with many of its best players back for this season, the women's team has hopes of winning another conference title. 
"I think we can defend [our championship]," said junior golfer Cassie Kim. "We still have a very good team. I know we lost [Jessica Mangrobang] and [Federica Torre], but I think the other two players coming in when we travel are equally as strong."
Kim, along with senior Quynn Duong and sophomore Mary Scott Wolfe, earned All-WCC recognition last year. Duong led the 2020-21 team with a 73.35 stroke average. Wolfe was second with a 74.86 stroke average and Kim was third with a 75.06 stroke average. 
So far, the women's team picked up where they left off last season —  winning the first tournament, the Hobble Creek Fall Classic. In the second tournament, the Coeur d'Alene Collegiate Invitational hosted by GU, the team placed third. 
While Duong, Kim and Wolfe were among the top performers at both events, a newcomer has put on quite the show. Freshman Chaewon Baek tied for second place among all competitors at the Hobble Creek Fall Classic and finished No. 17 at the Coeur d'Alene Collegiate Invitational. 
"I think the way [Baek] played in the first tournament shows she can handle being in a pressure situation," Duong said. "She's a very experienced player, she was great in junior golf, and she made the transition to college golf very well and gets along with the team very well."
Kim also praised Baek for her performance and for the person she is off the course. 
"I think that she's a really solid player," Kim said. "She got second in her first collegiate event ever which is huge. It's nice to know that even though we lost a couple of people from our travel team, we have people who are going to step up just as much as they did. I think she's a great contribution to the team. She's a great player, she's a great teammate, and it's a good personality to have on the team."
The biggest challenger to the women's team will likely be Pepperdine University, one of the nation's top golf programs and the winner of 18 WCC titles. Pepperdine has three All-WCC golfers back for this season. 
Like the women's team, the men's team started the 2021-22 season on a similar note as last season. The men's team finished 10th out of 14 teams at the Nick Watney Invitational, hosted by CSU Fresno on Sept. 27 and Sept. 28.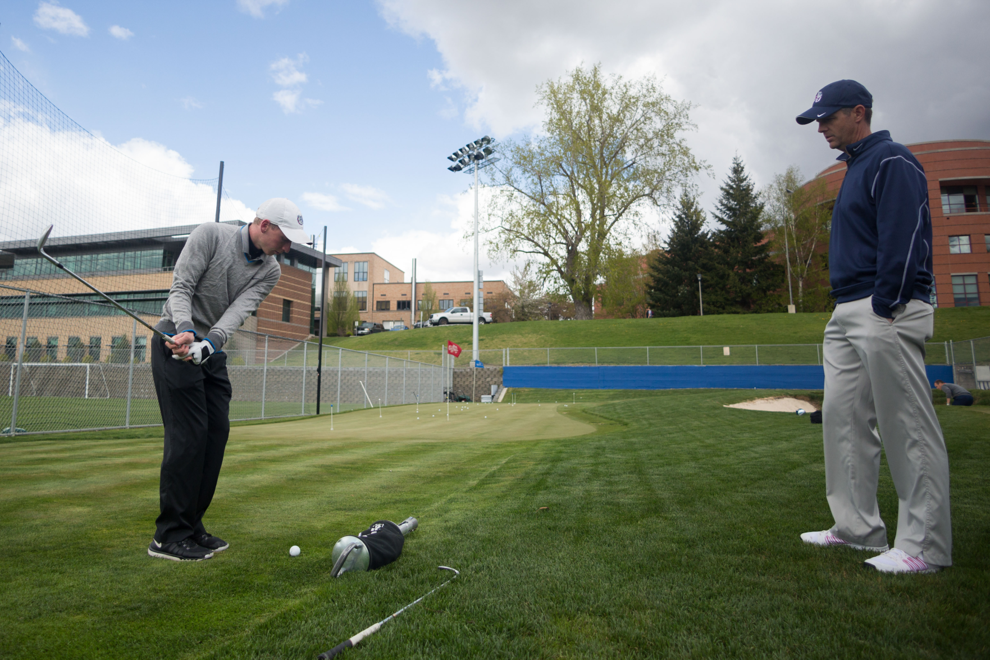 Tied for 36th at the tournament, senior Holden Backes was GU's best performer at nine-over. Sophomore Clayton Thatcher, a transfer from Washington State University, had the team's second-best showing as he tied for 40th and was 10-over. 
The team performed average in terms of par-three and-four scoring but finished last in par-five scoring. According to Stocker, par-five scoring is something the program has "struggled with for many years." 
The men's team will compete again on Oct. 10 and 11 at the Georgetown Intercollegiate, played at Four Streams in Beallsville, Maryland. For the women's team, the next tournament is on Oct. 11 and 12 at the Pat Lesser-Harbottle Invitational, hosted by Seattle University and played at Tacoma Country and Golf Club in Tacoma, Washington. Live scoring updates for both events will be available on GoZags.com.
Expectations may be radically different for the two programs, but it's clear that continuing to get better and improving from last season are high priorities for both teams.